Boston DJs, Photobooths, Lighting, Video and more for Life's Most Important Moments | 617-909-4700 | Info@SoundChoiceEvents.com
Sound Choice Events is an award winning provider of Boston Disc Jockeys, PhotoBooths, Lighting, Videographers, A/V Services , Entertainers & more!
We offer Zoom parties, karaoke, gameshows and trivia- Ask what our Best of Boston winning entertainment can add to YOUR event! 
In Person events-  Sound Choice has Covid Safety policies to mitigate risk and we also have experience handling the challenges posed to smaller events. Best still, we offer Covid friendly Micro Event packages.
 Located in Natick Ma and serving New England (and beyond), you won't get lost in the shuffle. We're just the right size to offer you the choices you need and attention you deserve!
Have some questions or ready to book your celebration with us? E-mail Sound Choice or call direct at (617) 909-4700.
We look forward to helping you wow your guests and make your celebration unforgettable!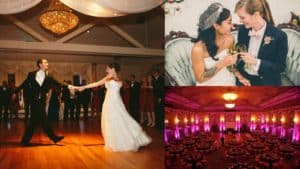 The trademark Sound Choice Events wedding is a classic New England wedding: no cheesy DJ theatrics, just simple, tasteful execution, with fun dance sets & tasteful MCing!
Putting great dance sets together is just the beginning. We listen to your vision of the day, from music selections to announcement style to flow of the entire event. We then translate that into a customized flow of the day that leverages the success of the dance floor.
DJs, Photobooths, uplighting, Videography, Photography and more.  Click to explore the options!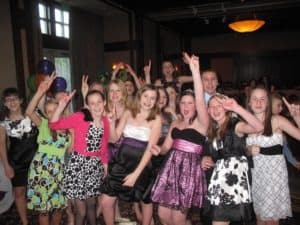 WOW your guests of all ages with a HIGH ENERGY, professionally run Bar/Bat Mitzvah DJ celebration! Sound Choice Events has the perfect combination of energetic MCs, the latest state of the art gear and exciting add-ons such as PhotoBooths, lighting, screens, gameshows, and more!
.
Click to start exploring the options!
Birthdays, Reunions

&

General Party Services
PhotoBooths

&

Green Screens
Sound Choice Events sweats the details!
In an industry flush with hobbyists, Sound Choice stands out as an established, full time, insured entertainment company that will approach your celebration with a level of professionalism that hobbyists simply can't match.  And Boston has noticed,  voting us THE Best of Boston many years over. Sound Choice is located in Natick,(outside of Boston) and Orleans (serving Cape Cod) and our service area ranges from Kennebunkport, ME, to Newport RI, and from Provincetown Ma to western Massachusetts. We provide DJ, Photobooth, Uplighting, club lighting, A\V services, Photography, Videography, team building gameshows, and lots more! 

PETER HALLISEY
VDJ, KJ, MC
Starting Sound Choice Events over 12 years ago, Peter holds a degree in Broadcast production and is a full time, award winning MC/DJ Wedding & Bar/Bat Mitzvah Specialist. He is also a VDJ and KJ(karaoke host) with radio, club and extensive mobile experience Peter has spun nationally and internationally, performing at 6,000+ events and counting!
Peter geeks out on pleasing clients and brings a customized focus to every celebration!
He is also the pro AV that builds and maintains many of the custom quality sound systems used for most of our events!
DJ Sardonicus, DJSE
Sound Choice Events

DJ Erin
VDJ, KJ, MC
Erin is a Wedding and BarBat Mitzvah Specialist and also excels at Corporate, School and Family events. She also currently performs within the local Boston Club scene for hundreds of party people every weekend!
With a voracious appetite for a wide range of music, Erin's expansive knowledge enables her to better put your music and your personality into the day.
.
Sound Choice Events

KEVIN S.
DJ,KJ
One of our Wedding Specialists, Kevin has over 15 years of experience
and also excels at family parties, corporate functions, fund raisers, and school events,
Sound Choice Events

FRANK B
DJ
Frank is a Sound Choice Events Wedding Specialist and also performs at school and family events.
Sound Choice Events

MARK B
DJ, KJ, MC
Mark is one of our wedding specialists and brings over twenty years of experience to the table. Mark DJ's for the Standard Wedding packages,Corporate and family events.
Sound Choice Events

DJ JOHN S
DJ, MC
DJ John
One of our Wedding Specialists, John brings over fifteen years experience to the table and always give 110%. John excels at Standard wedding packages, corporate, teen and family parties.
Sound Choice Events
Hands down the best DJ!! We were SO happy with Peter from Sound Choice!
We were originally recommended to SoundChoice and specifically Peter by a friend that raved about him at his own wedding. My husband is very picky about music so we thought it was a great choice to go with someone we knew would make it a great night. Peter not only found all these obscure songs I wanted played during the ceremony (one you had to download from some London website) and looped this other song perfectly so that it ended exactly when my 10 bridesmaids were done walking down the aisle. He played every single song I said I wanted to hear which was so special to me because when I would hear one of the songs I would just get so happy for it meant something special between my husband and I. The list of do not play and must play were easy to follow and definitely made the night the tone that we wanted.
The biggest compliment my husband said was that Peter ran the night so smoothly but did it so inconspicuously you almost forget he was there so it was still all about us and our family and friends. Honestly, my 309 guests wedding did not sit down once, once the dancing started! Peter was on point with every song and got EVERYONE out of their seat. The only negative was that the night ended so soon and he couldn't play more great music!! Thanks Peter!! and SoundChoice!!
DJ Erin was our DJ for the ceremony, cocktail hour, and reception. She also provided uplighting of our reception room. She was a joy to work with and did a fantastic job!
She responded quickly to our e-mails, and her enthusiasm for working with us was very gratifying. The groom and I tend toward more eclectic tastes than some (industrial, punk, goth, swing, Irish, folk, and others), and Erin was not just willing to work with that, but absolutely eager. She didn't try any of the cheesey stuff that other DJs so often do, which just ends up singling out and embarrassing people. She was responsive to us and to our guests, and kept people dancing all night. Anyone who can find a good instrumental version of the Muppet Show theme for our entrance into the reception gets a thumbs-up from me, but she was also great at helping us plan. Sound Choice gives customers an itinerary to work through, to help figure out the order of events and what music will be needed for them. That was a valuable tool for me! Looking at it made me realize there was stuff I hadn't even thought about, like when to give my bouquet to my grandmother (instead of tossing it), and what kind of music to have playing when we cut the cake (we picked Queen).
I'm really grateful to Erin for keeping the party going, and for making it a party that felt like OURS, rather than some generic Wedding-Industrial Complex event. Erin read the crowd perfectly, and people said it was the most fun they had ever had at a wedding.
This was by far the best DJ service we have ever used and there were nothing but compliments given about our night. I am going to recommend you.. Thank you so much.
Sound Choice has my full endorsement as THE soundest choice..! We can't wait to have [Sound Choice] wow our socks off again!
Use the form below to check and see if your event date is available.  We will contact you promptly if your date is available.