Boston Prom

&

School Dance DJ Services
Bring your college or school dance to the next level with Boston's best DJs- Sound Choice Events!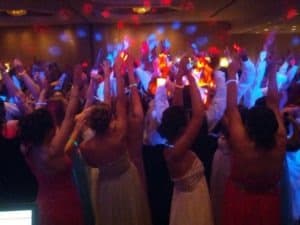 Students want a high energy, fun party with a club feel of seamless mixes, flashing lights and all their favorite songs! School staff and administrators want a fun, professional entertainer who knows how to keep students happy, but have non obscene lyrics, while keeping everyone dancing.  Sound Choice Events does it all!  And yes, schools today require DJs to carry liability insurance. Our DJs are insured.
Start with a strong foundation-the  Core Sound/DJ Package and use your choice of add-ons to build the perfect event!
Core Sound/DJ Package –Great Sound Choice DJ, great set, the classic two speaker sound system.
• Radio friendly edits of throwbacks and the latest hits- (we also have most of the original edits should you prefer those!)
• Up to three hours continuous music-no breaks, (event prep, setup, break down, travel time included in price)
• Basic light show- lights add energy to the night!
• An extra perk that we include if its available: photos of your event, posted online
Add anything or everything below to the Core package to put your party ON FLEEK & make the dance floor pop! 
PhotoBooths, uplighting,  Club Lighting, GreenScreens, Graffiti Walls & more!
SOUND UPGRADES:
Choose from Subwoofers to 'TURN UP THE BASS' (needed for crowds of 100-500). More than 500 people in your crowd? We've got you covered!
*BLACK LIGHT parties are all the rage this year- upgrade to a 1600W (or LED equivalent) black light party
*LIGHTING UPGRADE 1 – REVO III PACKAGE-(bigger lights!)
*LIGHTING UPGRADE 2– CLUB PACKAGE 10' CLUB PACKAGE- 4 intelligent club lights, 3D G alaxian laser
*LIGHTING UPGRADE 3– CLUB PACKAGE 20' truss & four moving head effects, 4 scanners, 4 Revo III effects, strobes
TWO HD 50″ Plasma Screens to show dance videos, class slideshows and an 'End of the Night' slideshow of all the fun during the dance!
100" SCREEN AND PROJECTOR- TO SHOW ANY OR ALL-
DANCE VIDEOS, LIVE PARTY CAM, SLIDESHOWS, YOU NAME IT! (WE CAN DO UP TO THREE SCREENS FOR LARGER EVENTS)!!
This is one of our most popular Photo options at High School & College parties to date! TURN UP the fun and join your friends on a travel adventure to the World's hottest nightclubs, best destinations and even to steal the cover of your favorite magazine! We can even create backgrounds related to your theme; Mardi Gras, Tropical, Sports, Racing, Club Party, Hollywood, Travel Adventure, Glamour and more! Put your party on fleek with this kickin' memory to take home!